Purchasing fashions from US based companies, is certainly a trend I'm happy to support!
This summer, I've had the pleasure of discovering a fashion brand, Rockflowerpaper. Rockflowerpaper brings the essence of nature home. The company is based in the San Francisco Bay area. Inspired by transports to India, Vietnam, South of France and London they create sophisticated products with colorful details to include home products, beach totes, towels, shoulder bags and much more. Like many fashion companies based in the US, cost tends to run a bit higher but as I searched their site, it was pleasing to know the Rockflowerpaper items are also reasonably priced. Better yet, Rockflowerpaper supports environmentalism by benefitting Ocean Conservancy.
In Florida, summer weather can last practically all year round. For this reason, it seems as we should have a seperate wardrobe just for those beach, pool days or staycays, otherwise known as weekend getaways within the state.
The following Rockflowerpaper styles I chose make it easy for you to build a high end beach style without the high spending. The striped cover up I'm wearing below doubles as a dress you can wear to the beach bar for dinner & cocktails, simply by changing the flip flops to wedges.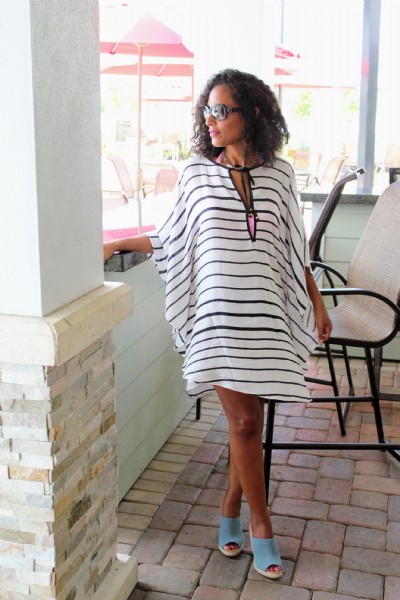 tap image to shop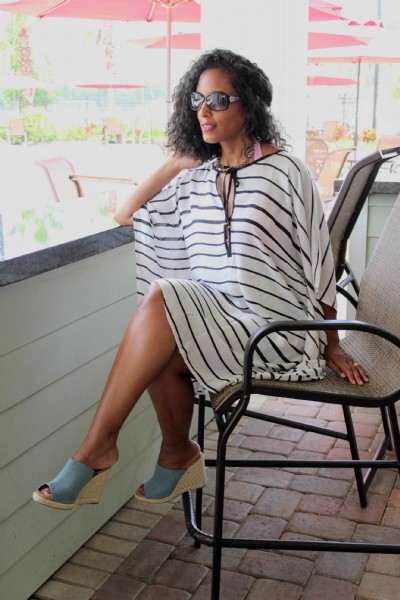 We know a great wardrobe is all about versatility such as, being able to transform their Stella grey oversize scarf into a swim wrap or to be used as a regular long wrap over a top with jeans.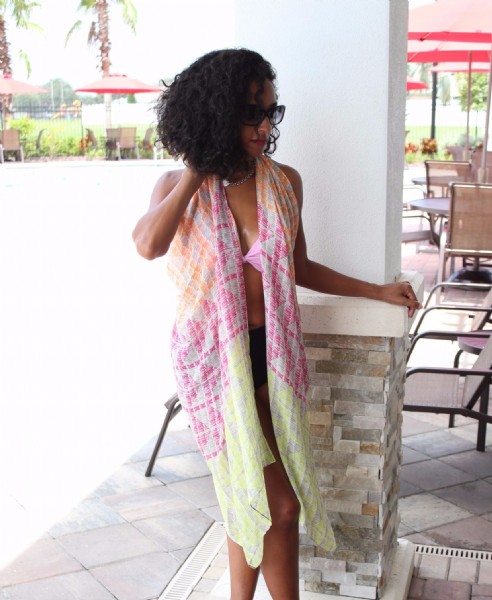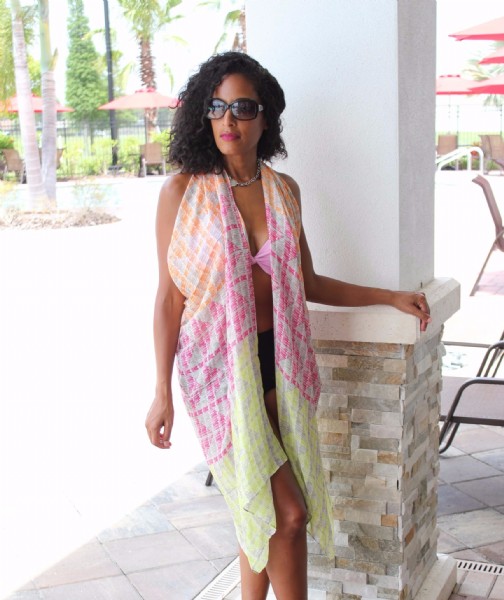 Extra shoes, hat, towel, sunglasses, sunscreen; Where will you carry it all? A fun printed beach tote of course!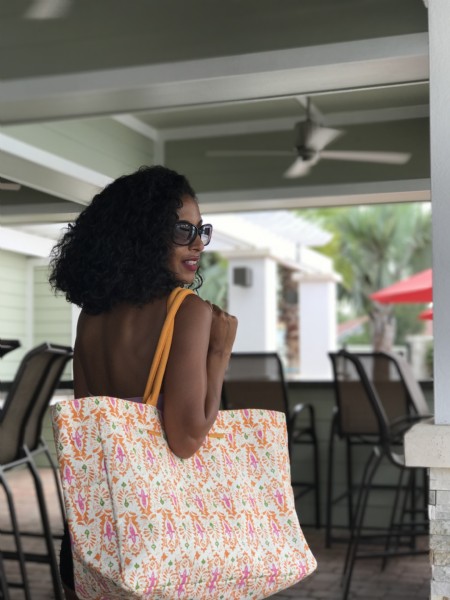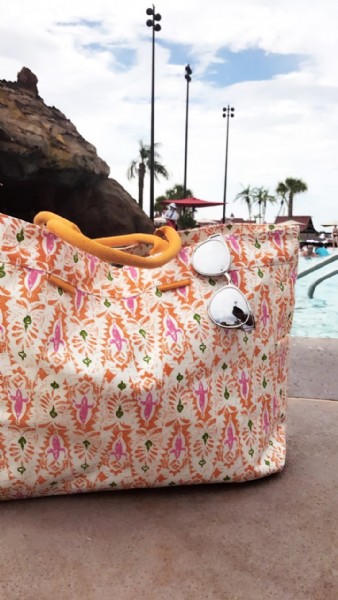 gift sponsored blog
To create more cute resort or beach wearable outfits, choose primary and neutral colors as they're easy to mix-match with your bathingsuits when necessary. Hope you'll enjoy your looks as much as I do and feel vibrant when you rock them. Do chat with VStylist before you shop again, to find unique seasonal fashions.
Find out about more bathingsuits you'll love to get into>>>
VStylist is also a lifestyle, Follow it on Social Media!