Team VStylist, Jenn Andrelczyk of StyleMyMind and I had the priviledge of visiting one of the most famous fashion shows of its kind. Swim Miami Week also known as a part of Miami Swim Week in South Florida. There I was able to view a few of the hottest swimsuit trends we'll be seeing now through 2018. This week of fashion shows was held at various locations such as the W South Beach, the Miami Convention Center and The Vintro Hotel, just to name a few. SWIMMIAMI is known as the most prestigious collection of runway shows running parallel with the swimwear industry's largest trade shows during Miami Swim Week. The event provides runway platforms for designer swimwear and resort collections as well as exposure to international media, buyers, VIP and celebrities. SWIMMIAMI is the premier destination for swimwear industry insiders to mix and mingle with daytime wellness activities, presentation shows and parties. Runway shows are held each evening featuring some of the swim industry's hottest brands.
As a style watcher I gathered what I believe to be the next 4 top swimwear trends some of us may already be wearing or will be getting into during 2018. Florida summer is practically eternal, which is the reason we may spot the trends at the beaches, starting now!
1
High Waist + High Cut
The retro swim bottoms that have been a largely popular style get an update from the Hot-As-Hell and Audrina Patridge's Prey Swim Collections. Hot-As-Hell designs showed outstanding bathing suit pieces, including a suspender clad high-waisted corset bikini. Likewise, Audrina Patridge's designer collection, Prey Swim inspired us with classic features as well as fun prints like gingham.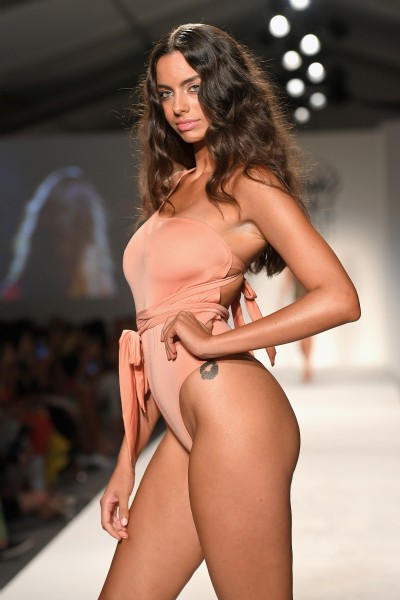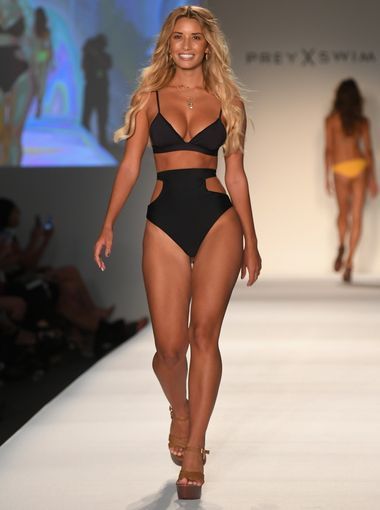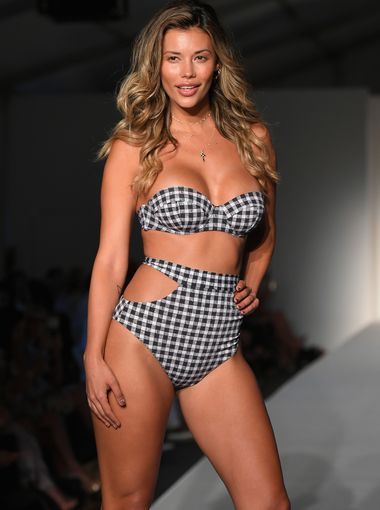 Getty Images, Rodrigo Varela
2
Festival
Ruffles, vibrant hues and hints of denim were brought by Sylvia Ulson's brazilian high end swimsuit line, titled Cruise 2018; suggesting a mix of street and glamour. The Lila Nikole collection for women, men and children is the life of the party, which include splashes of fiery colors and edgy cut out designs. All of the elements of a good time! Be sure to pack 1 of each festive swimsuits for your next resort vacation.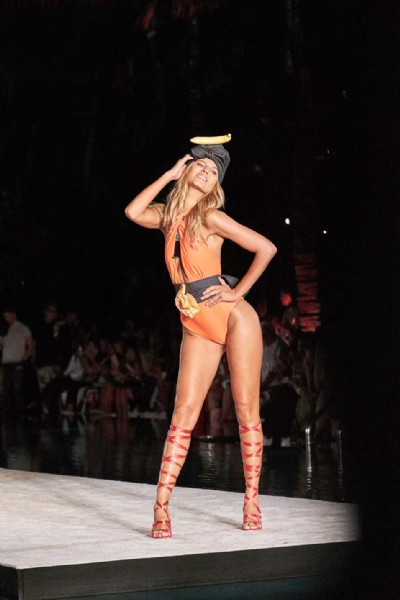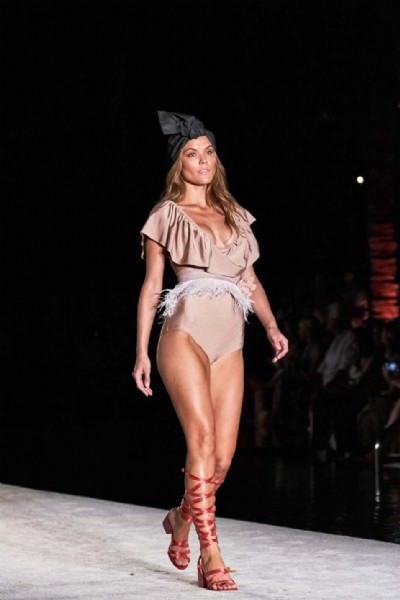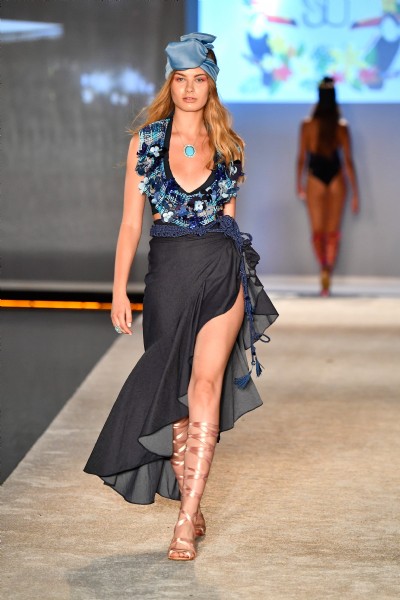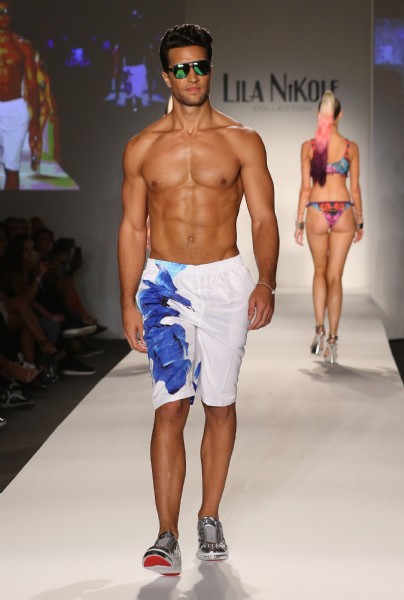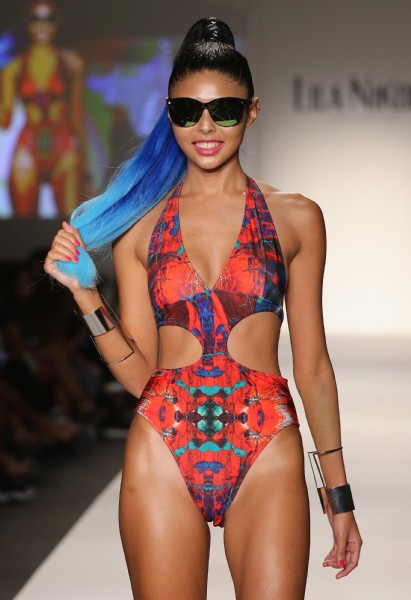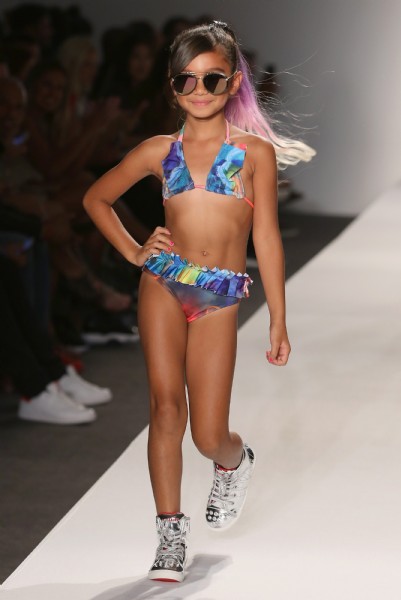 Getty Images, Frazer Harrison
3
Shoulders
Swimsuit pieces to purposely accentuate the shoulders were seen on reversible suit designs from brands KOA Swimwear, plus Montce and Hammock. Just as off shoulder tops have been saught after this season, the next time you shop for new swimwear both the two piece and one piece bathing suits will have cap or ruffled sleeve details. An added feature to the Hammock collections are gorgeous tropical prints. Keep an eye out for this look taking alluring feels to the pool lounge.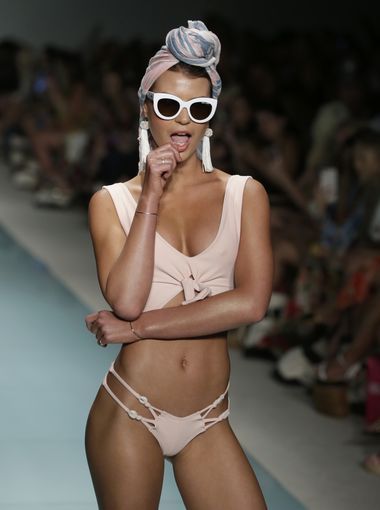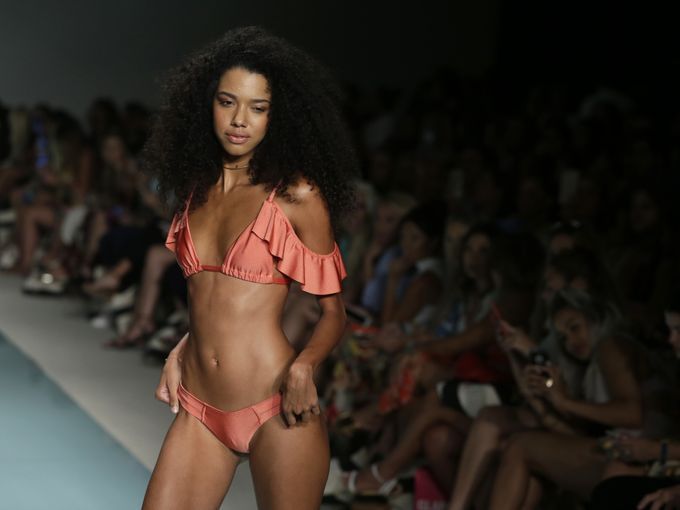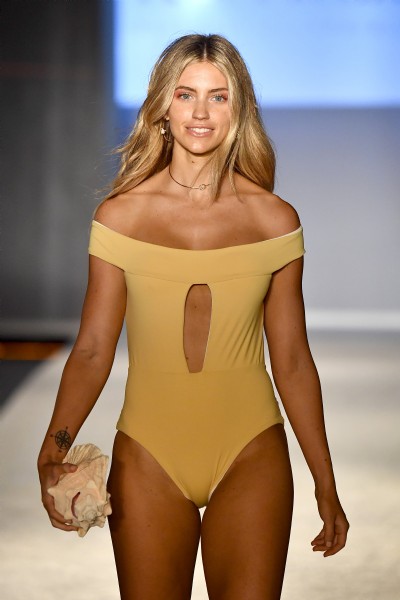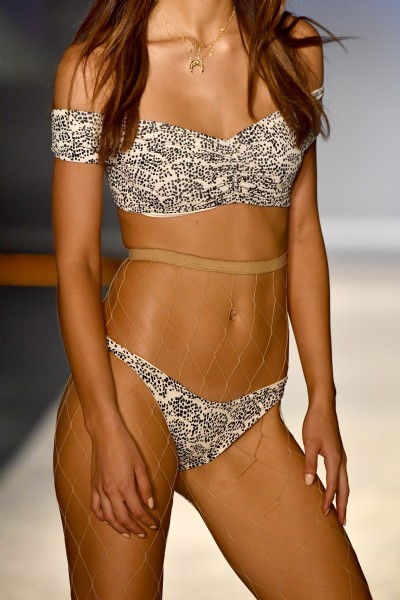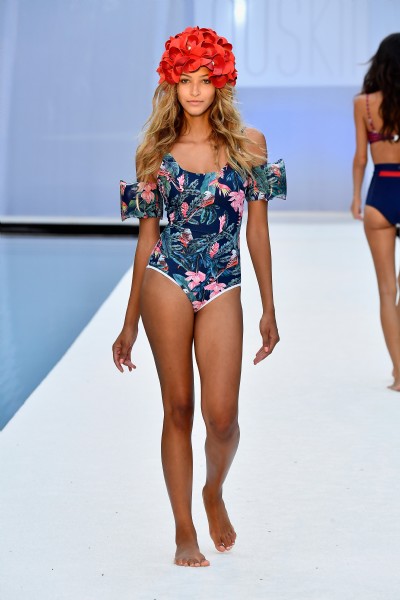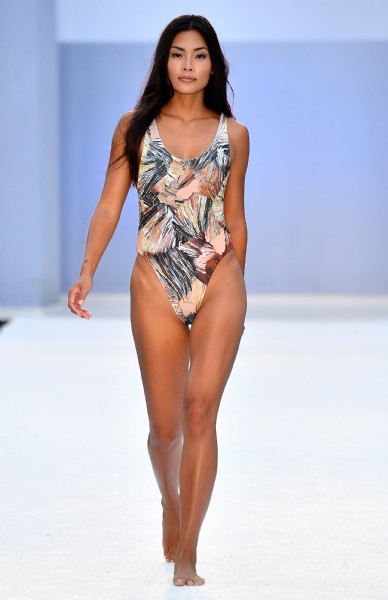 Getty Images, Frazer Harrison
Lynne Sladsky, AP
4

Active Glam
There is no lack of swimwear options for everyone, but noticeably for the more sporty or athletic type woman the Gottex and Duskii designers made the athleisure trend ultra sexy and glamorous. Using velvet, lace and gold details packaged into 1 bathingsuit blending it all together for those who enjoy surfing, boating or beach sports.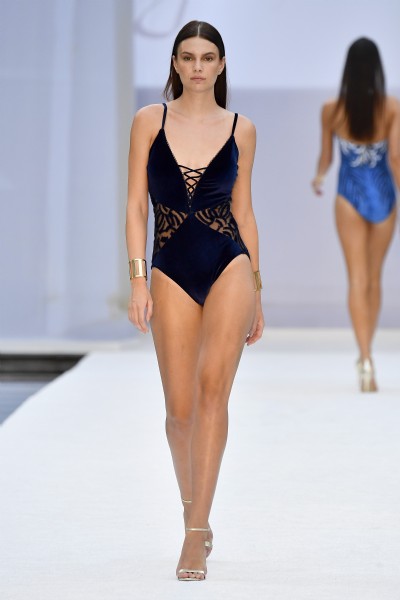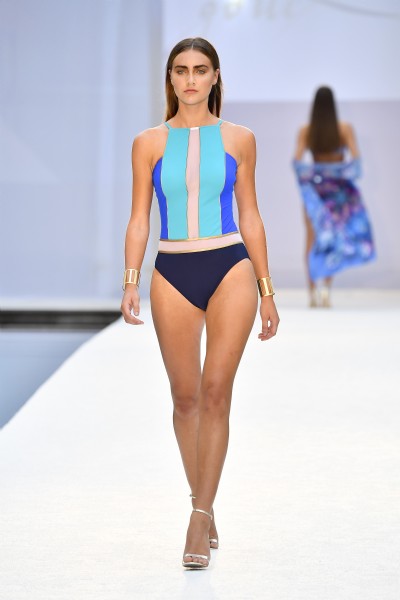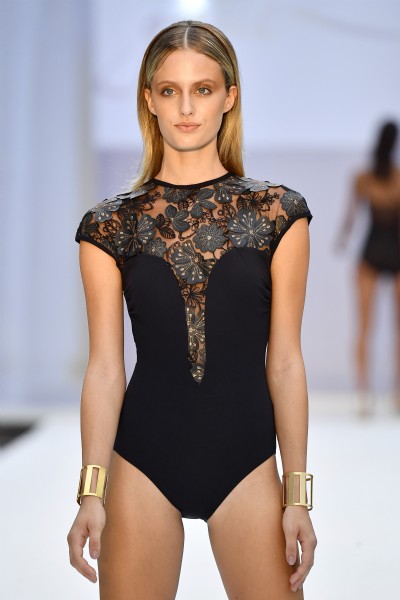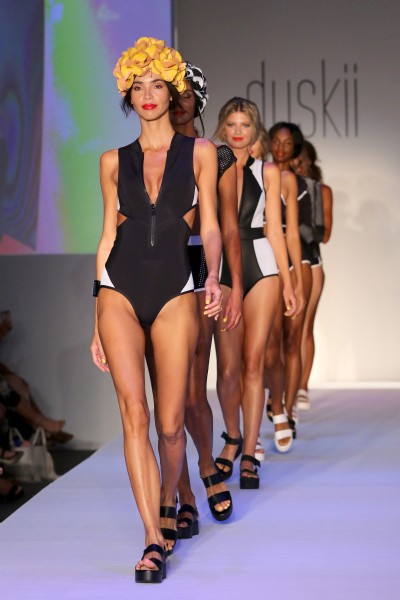 Getty Images, Frazer Harrison + Alex Tamargo
Speaking of options, Sports Illustrated Swimsuit completely prevails in proving that style is for everyone! Showcasing alluring swimwear for every woman of every height, size and shape. Captivating and motivating the audience with models whom were curvy, tall, slim, curvy petite, even tall curvy demonstrating there is a swimsuit to make any woman feel absolutely in control of their beauty.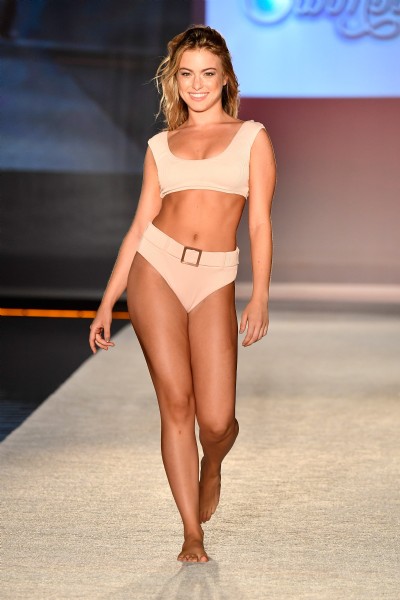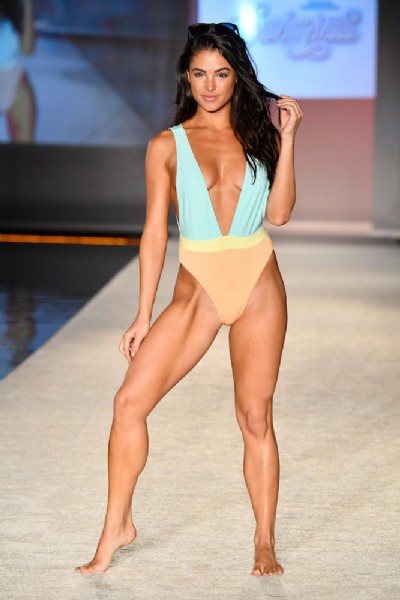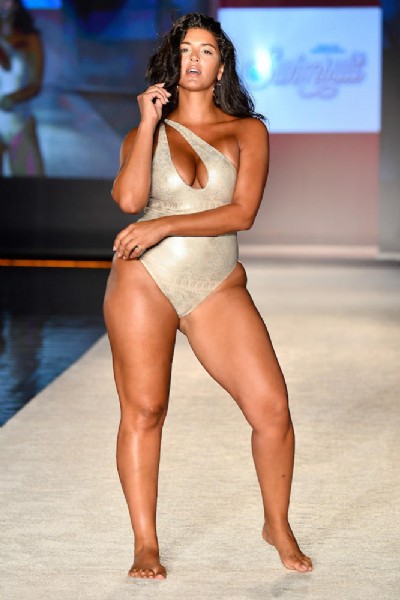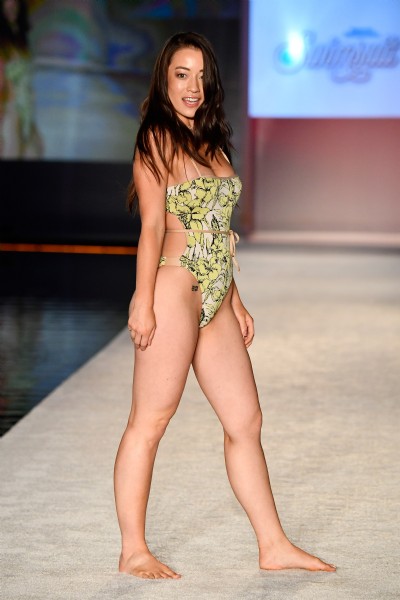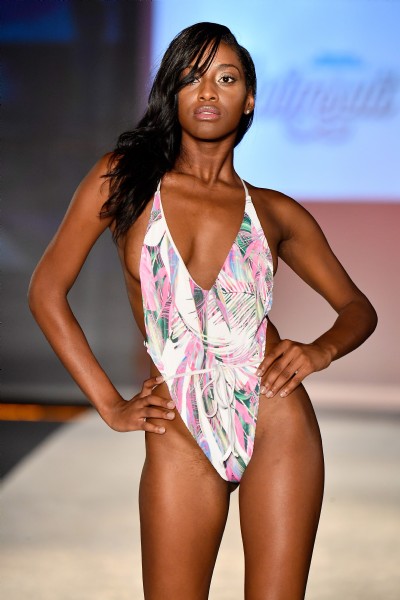 Getty Images, Frazer Harrison
In case you did not know, I love to support local business so as I prepared what I was going to wear for the shows I took a mini shopping tour to some of my favorite shops. Check out what I wore by tapping here. Keep in mind, if you're lost or unsure about getting into the perfect swimsuit VStylist can help guide and connect you with the collections named above. Meanwhile, I have more advise on your perfect swimsuit in a previous blog.
VStylist is also a lifestyle! Follow on Social media...